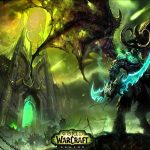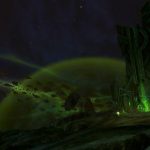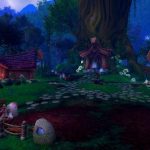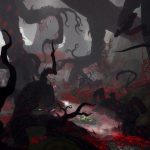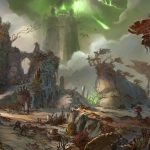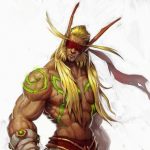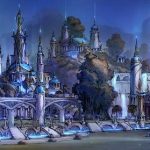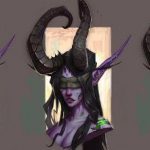 ---
World of Warcraft: Legion Release Date Confirmed
Blizzard announced that World of Warcraft's Legion expansion will be released in August 30, 2016. It was announced at Gamescom 2015. The Legion installment increases the level cap to 110 and presents the new class – Demon Hunter. It will also have a new continent – The Broken Isles – added to the game, new artifact weapons that have an option of customization, also new dungeons and raids. Moreover, the Legion expansion will restore the PvP progression system.
The newest World of Warcraft expansion Legion was introduced by the Blizzard CEO and co-founder Mike Morhaime himself: "Legion opens a dark and thrilling new chapter in one of the Warcraft series' greatest conflicts, and things will never be the same for some of Azeroth's most iconic heroes and villains. This expansion is loaded with features and content that give players whole new ways to explore the world and customize their heroes. We're looking forward to sending everyone into battle against the Burning Legion this August."
Standard Edition of World of Warcraft Legion will cost $50 and Digital Deluxe edition will be available for $70. This set is also available for other Blizzard games: Diablo III, Heroes of the Storm, StarCraft II. There will also be a retail-only Collector's Edition that will cost $90 and will include a hardcover, art book, CD soundtrack, behind-the-scenes two-disc Blu-ray/DVD set, a Legion mousepad and digital items from the Digital Deluxe edition.
Pre-buying the World of Warcraft Legion will give you bonuses. If you pre-purchase Standard or Digital Deluxe edition you will get an instant character books to level 100. Also, you will get an early access to the newly added Demon Hunter class. Game creators hope that the newest World of Warcraft expansion will bring more people to the game as recently they had World of Warcraft subscribers sliding. It is highly possible as new expansions tend to do that.
Previous popular game installment included: The Burning Crusade (2007), Wrath of the Lich King (2008), Cataclysm (2010), Mists of Pandaria (2012), and Warlords of Draenor (2014).