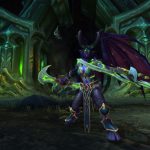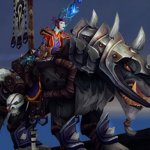 ---
Blizzard Revealed more Facts about World of Warcraft PvP update
We all were waiting to hear some news about the changes to World of Warcraft's Player vs. Player. And finally, Blizzard has announced information about the updates for everything starting from the Honor system to gear and arena seasons.
First of all, when World of Warcraft Legion will be launched, Honor and Conquest will no longer be currencies. Honor will be a PvP experience equivalent which may increase your Honor level to a cap of 50 and reward you with a prize of gold, Artifact Power or Honor Talents that will unlock Player vs. Player-only strengths.
While loading into a battleground or arena your equipment will not count for almost nothing as Blizzard convinces that improving gear is very important to the whole WoW gaming experience. Another change to the system is Prestige. You may choose to reset your Honor level to zero (when you reach an Honor cap) and unlock different set of rewards. These will include pets, titles and mounts.